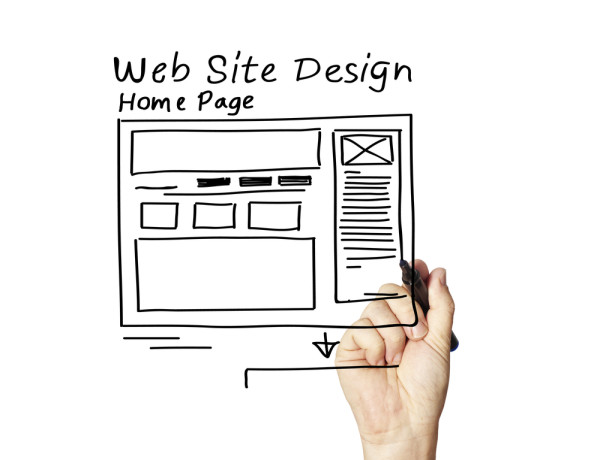 Pulling your hair out your website can't be found? Is your site buried deep on page four (or 44) in a Google search?
The rise of DIY websites has created opportunity for start-ups to build their own low-cost website. Offering lucrative free hosting and free or cheap plugins, these offers can be hard to resist when starting out.
There's no doubt there's a place for them; every business now needs an online presence. A website provides credibility, a place customers can find out more and, most importantly, a way people can connect with you.
Should you DIY?
However, in the first instance is FIRST IMPRESSIONS. It is quite evident to us professionals when a website is done in the backyard (so to speak). Don't get us wrong… we applaud the attempt, as it certainly gives the Owner an appreciation of the work and knowledge they need (and don't have) to do a great job for a website that 'performs'.
You see, what many DIYers don't know in the construction of their own website is the Psychology of Website Design. This refers to essential elements like APPEAL, USABILITY, USER EXPERIENCE, NAVIGATION, STRATEGY and other 'frontend and backend' technicalities. Now this is all a BIG topic and deserving of its own article … so stay tuned!
So, let's assume that the website 'frontend' is somewhat nailed and the site is up and running. Now it comes down to visibility and being discovered online. This is what we call the Holy Grail – BEING FOUND!
Then beyond the initial launch, once your business is up and running the wheels can fall off because you are not visible. Now be advised, a new website on a new domain name can take weeks and months to gain traction – especially in a competitive market – so don't expect overnight miracles and "PAGE ONE". However, delays and 'not ranking' may not be entirely your fault as a DIYer.
What is "SEO"?
Firstly, DIY website platforms like GoDaddy, Wix, Weebly and others have limited ability for DEEP SEO (Search Engine Optimisation). SEO is how easily you are found in a Google search (aka RANK). Let's face it, Google has become the modern version of word-of-mouth advertising.
Properly established SEO is multi-dimensional. It looks at the images, words, how your website interacts with other sites, and much more. There are elements on the page and OFF THE PAGE (backend) that make-up good SEO.
Why is it important? The better the SEO, the more organic – that means free, not paid advertising – reach your website will have and be ranked higher up the list of search results. Good SEO equals higher profits through more potential customers visiting, more business and less advertising costs.
It's also important to understand many of the DIY website platforms are hosted overseas and use third-party plugins. This exposes your site to potential security breaches and crashes. Ever been to a website and get the message "this page can't be reached" when it worked yesterday? Or received a spam message from a business that has been hacked?
You do not want to leave your data vulnerable to attacks. As soon as a website has any holes it diminishes your reputation and trustworthiness, You will also experience downtime and face costs trying to get it fixed. Worse, most of these websites are hosted overseas, so working to resolve any issues with customer support is never done in person (not even by phone call) – it's all support tickets, bots and email chains.
Investing in a professional website gives you high quality "shop window" on the internet. It also drastically reduces your frustration and your exposure to the risks mentioned.
Custom Websites by Stellar
At Stellar Digital, we pride ourselves in building and hosting your new website in Australia. We will help you create a custom-made website to incorporate the capabilities you need to bring your business online. Our design is based on strategic thinking, customer-centric design, and appropriate technology. This can include integrating social media feeds, 'call to action', images and video, digital forms, sales function and responsive design for desktop and devices. Naturally, it will have great SEO so your website is found.
Stellar Digital often FIX existing websites on the DIY platforms (both frontend and backend). We can also offer comprehensive and complementing services to advance your digital footprint and strategy such as Google services, Social Channel integration, work-flow automation, graphic design, videography and copywriting services.
For a no obligation discussion on how Stellar Digital can create a clean, customised, high performing website to improve your online presence (or fix the one you made!), contact us today.
Request A Quote for a Website.
Call Justin on 0404 860 022 / Visit Stellar Digital