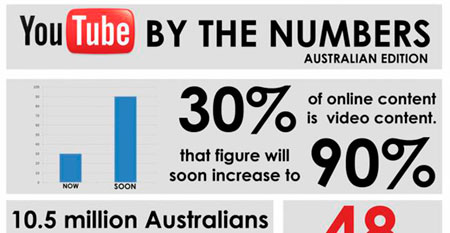 If you're not already using video content, now is the time to embrace it. The evidence for adding video to your content strategy is compelling. This is a core medium for the younger demographics and is also driving internet traffic and search engine results.  That aside – it is rich and engaging content that helps the view "BELIEVE" and have an instant affiliation (and understanding) of the brand, the venue, the product, the person…
That is –  video is the best way to communicate because as consumers we love watching – "watching" is EASY and that's a primary human driver… we LIKE easy.
Digital media watcher Comscore says that visitors who watch a video on your website are 64% more likely to make a purchase than those who don't. Video is a great tool to attract new customers, improve conversions and grow sales. Research also shows it can improve viewer retention. On average, visitors stay on a website two minutes longer if they watch a video.
YouTube certainly is the most dominant video platform, and given it's owned by Google it's a no-brainer step to improve your search results alone. Other video-based platforms like Twitter's Vine or Vimeo are also worth exploring. Live video streaming or video hook-ups with consumers and customers also represent a growing opportunity to connect people in far-reaching physical locations.
Recently Stellar Digital produced 6 online videos (and another 6 derivatives of just the CEO!)  for communicating the benefits of the NBN with Clare, Port Augusta, Port Pirie, Kadina, Coober Pedy and Roxby Downs.  Check out:  www.clarenbn.com.au