The beauty of the Internet is that an idea can quickly and easily become the reality for selling widgets or delivering services.
We all know stories of great success and dismal failure in starting an online business but what needs to be commended in the first place is the entrepreneurial thinking and energy to get started.
That should always be applauded and sometimes the only difference between success and failure is good advice.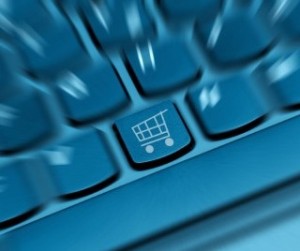 You can starting selling your widgets online tomorrow! Ready-made stores like eBay, Etsy and Big Cartel all have their niche and target audience so you can simply select the platform and you're in business.
Of course, there are bigger and better strategies to advise and/or implement but for a fast and easy start-up, the above is real and happens all the time.
So if you are looking to 'make some moves' in 2014 – here's a couple of tips:
LOVE WHAT YOU DO –
You need to have passion for your product or service. The hurdles and challenges of marketing, production and administration in business can be exhausting – the only thing that will carry you through is that you love what you do and you'd do anything to maintain that feeling.
GREAT IMAGES ARE CRUCIAL –
Pictures sell. The bigger, the brighter, the better because customers are not able to touch, smell, taste or size up items when shopping online. Make the effort and spend some more to showcase your products in the best possible way. Make sure your images are uncluttered, beautiful and honest. Think about the customer's experience – even to the extent of how your products might fit into their lives and photograph the items with this in mind.
CUSTOMERS LIKE IT EASY –
…So make it easy for them. Navigation, navigation, navigation. If the site's navigation, categories and logic is easy, then you will have orders. However, if you make the visitor think, then your shop will be abandoned. Design your product categories base on FUNCTION and NEEDS as well as the traditional product category. For example, a broom should be found in the categories of BROOMS and CLEANING SOLUTIONS.
THINK BIG,ACT BIG –
Perception is everything and the internet is a great equaliser. The smallest of operations can be more impressive and aggressive in the market than a bigger competitor. Perception is closely related to "Impression". The more professional (website, images and polish) you look, the more trust and confidence the visitor will take on
LOOKING TO "MAKE A MOVE"
Talk to us about your options and the implementation of a digital strategy.