HAVING a website is good – but using it properly is better.
A strong brand and compelling content will attract users, but business owners need to seize social media to promote their brand on Twitter, Facebook, LinkedIn and Google Plus accounts. It won't deliver a top ranking but will push branding and direct people to your site.
Know your site
Every web page should focus on one or two key words for search engine optimisation (SEO), reflected in content, metatags (within the page's code), page title and URL. In other words, delete "home page" and add your business and key words for extra oomph.
Businesses can get a ready reckoner of key words in demand from Google's AdWords (https://adwords.google.com/select/KeywordToolExternal) but should treat Google Analytics and Bing Webmaster Tools as essential to dissect existing websites, their traffic and flaws.
Differentiating your products around key words can also expand your online catch.
Here's an example: If you are a dentist, it might make sense to create a page about the different type of services you offer such as teeth whitening, Invisalign (teeth alignment) and emergency dentistry because it gives your website more opportunities to rank for the wide range of dental-related keywords in your local market.
People, not bots
Webpages need to attract users and not the bots that crawl and search those pages.
Ideally, if the page is authoritative and compelling, people will link to it and boost its ranking.Users like your pages to be natural, and not repeating the same word 20 to 30 times on the same page.
Posting with links back to your website will also drive traffic and improve a search engine's opinion of your site, although if the same accounts are used to continually prop up the same pages, this will quickly turn sour. .
As we know, Google is (continually) getting better and better understanding where sites are being manipulated.
Don't forget to dig beneath the hood. Your site's "robots. txt" file may still be set to hide your entire site or certain pages may be marked as "noindex" or "nofollow".
Be local
Most businesses can't compete with the whales of the industry.
It's like a car sales yard failing to rank against the big industry names – but coming out on top for locality-based sales.
So it's hard for the larger websites to compete if that's the way you are going to go.
Our recommendation is to do your homework to tip the balance. You should add your details to the main online business directories such as TrueLocal, Yellow Pages, HotFrog, Start Local and webfind.com.au.
These are all data sources that Google uses to cross reference your details … by checking for a consistent name, address and phone number.
Don't cheat
Changes to the Google algorithms over the past year have penalised hidden text and link-buying schemes to improve long-term natural search results. Shortcuts are short-term solutions – they're not sustainable and really quite risky for your ranking.
The tip for businesses is to turn to experts (hey, that would be Stellar Digital Strategies!). It's like tax. You can do it, but you have to keep up to date. SEO changes every day.
CLIMBING THE RANKS
* Use Google's "Search Engine Optimisation Starter Guide".
* Your URLs should be descriptive, with hyphens between the words, but not repetitive.* Page titles should be about 70 characters long, meta-descriptions about 150 characters long.
* Use only one version of page names, especially if using subdomains. Use a "301 redirect" to avoid splitting your ranking.
* Websites that load slowly are penalised. Invest in good servers.
* Avoid links in Flash or Java – search engines can't read them.
MOVE INTO EASY STREET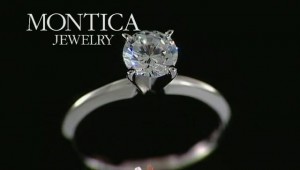 Robert Commarano's company, MONTICA, is growing on the back of one marketing strategy – a honed website.
"We don't have a website to tell you about moving," Robert says. "It is to get your interest and your phone call."The Adelaide-based welding fabricator says a decline industrial market made him shift online – an investment that is bringing a healthy return on investment.
The strategy is paying off, he says, driving an annual average 100 per cent increase in his ever-expanding business.
Learn how to properly use your website and increase the online relevance of your business. Email me at Justin@StellarDigital.com.au.